Diagnostic field visit at Panampatta, Pathanapuram in bitter gourd field of Shri Raju ( Vegetable grower) of Kollam district .
Problem identified: Nutritional disorder.
Advocated, recommended application of macro and micro nutrients
Date:03 November 2023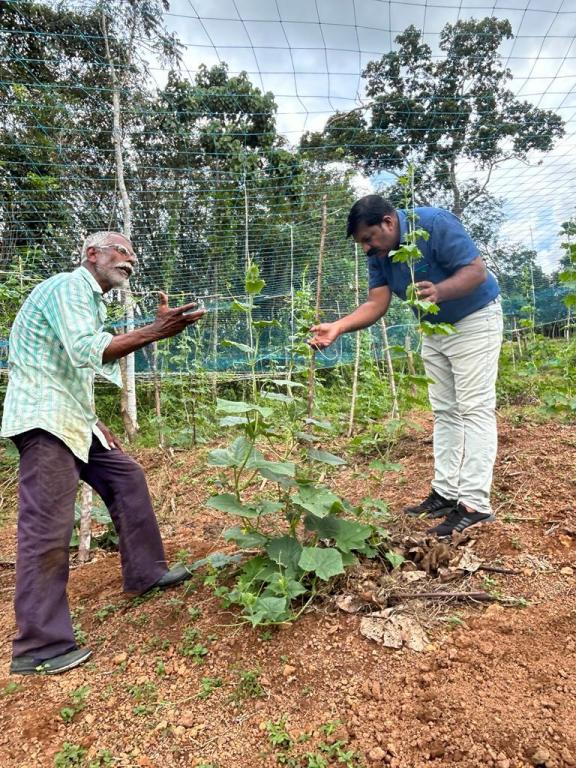 Flare up of red chilocorous predatory ladybird in cassava scale infested field of Kollam district
(Aonidomytilus albus Vs Chilocorous circumdatus)
Cassava scale, Aonidomytilus albus infestation was noticed in Alayamon panchayath. The seriously infested plots received a fairly high population of predatory beetle red lady Bird, Chilocorous circumdatus.The KVK team of scientist, Dr.Lekha M & Dr.Saroj Kumar V along with LEADS field staff (Mrs. Raji Rajesh) visited the farmers field(Mr.Varghese Samuel). Conducted awareness on the importance of conserving natural enemies to farmers and extension functionaries of department of agriculture through monthly technology advisories and weekly Agromet Advisory Services of KVK Kollam. Advocated to restrict the use of chemical pesticides in the plots with good predator population.
Date:26 October 2023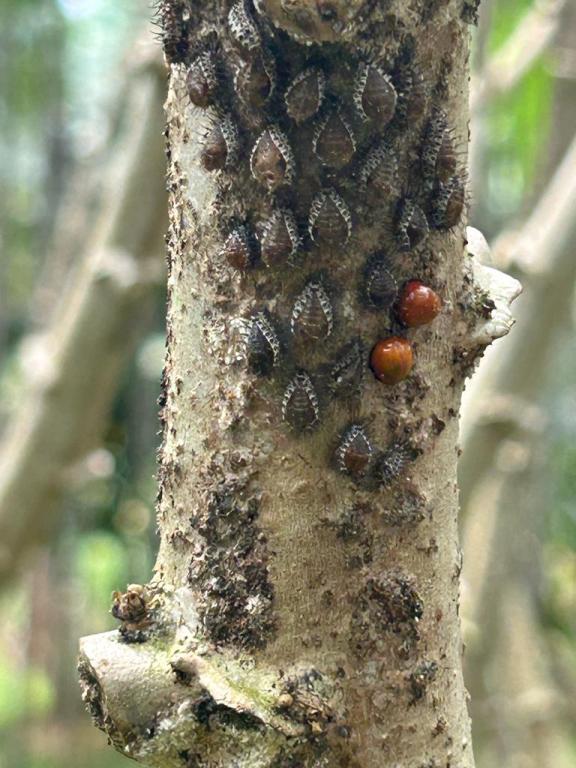 Conducted MDDTV at Nilamel to investigate problem in dragon fruit plant cultivated in an area of Nilamel symptoms were observed in leaves as well as fruits and suggested fungiside spray as per recommendation
Date:11 August 2023